PROJETS – PROJECTS
L'AGENCE MEDIANE
RELATIONS PUBLIQUES – EVENEMENTIEL – BRAND DEVELOPMENT – DIGITAL
Design is Everything
We have had the chance to work on enriching and stimulating projects by creating files of presentation of brands, press kits, catalogs, flyers, lofos and lately we develop mobile applications. We are specialized in Brand Development in the field of luxury. We support innovative and creative brands.
Nous avons eu la chance de travailler sur des projets enrichissants et stimulants en créant des dossiers de présentation de marques, des dossiers de presse, des catalogues, des flyers, des lofos et dernièrement nous développons des applications mobiles. Nous sommes spécialisés en Brand Development dans le domaine du luxe. Nous appuyons des marques innovantes et créatives.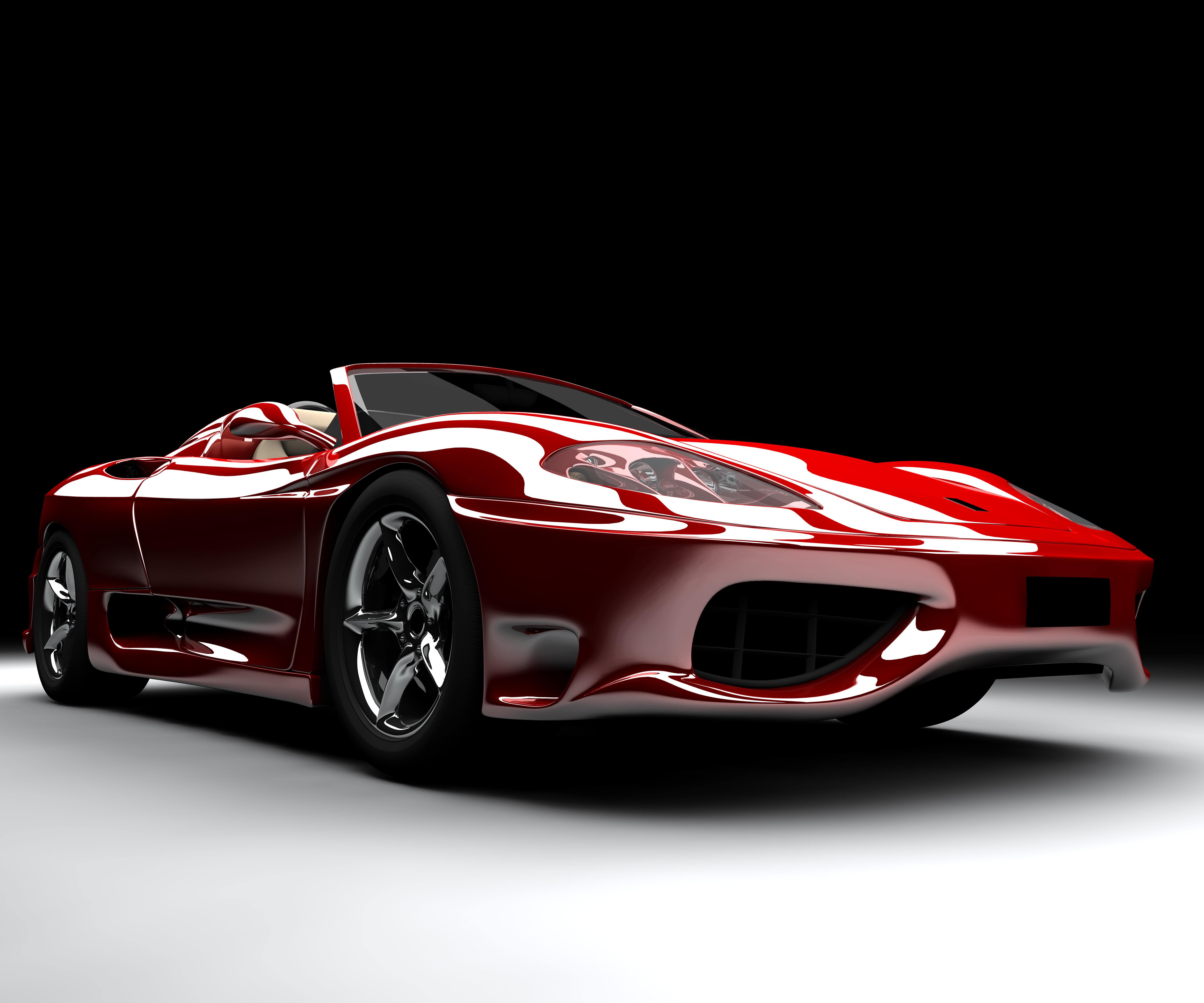 GESTION DES RELATIONS PUBLIQUES & PRESSE
 PUBLIC RELATIONS & PRESS 
RP – CAMPAGNE DE PUB
BELCANTO – LUCIANO PAVAROTTI FONDATION  (PR & COMMUNICATION)
FROM 2 TO 17 MAY TO VARIETY THEATER IN PARIS – 2015 The team of the agency Median is pleased to have helped develop this beautiful experience Belcanto Paris. The Luciano Pavarotti Heritage is a theatrical concert that presents young and talented opera singers who have been selected as the alumni of Luciano Pavarotti Foundation. The show, produced by ARSlab Italy a.c., consists in the performance of opera arias, classical Neapolitan and international contemporary song, sing in the aesthetic style of « belcanto ».
L'équipe de l'Agence Médiane est heureuse d'avoir aidé à mettre en place cette belle expérience du Belcanto à Paris. Nous remercions nos collaborateurs ainsi que tous les journalistes, pigistes, blogueurs et représentants qui ont contribué à faire de cette expérience quelque chose d'unique avec cet hommage au Maître Luciano Pavarotti, à la Fondation, au Belcanto à travers le monde…
Direction artistique :  Franco Dragone  – Spectacle dirigé par : Gianfranco Covino. Chorégraphie : Vittorio Biagi
Presse & Image : Agence Médiane – Billeterie : Talent Plus.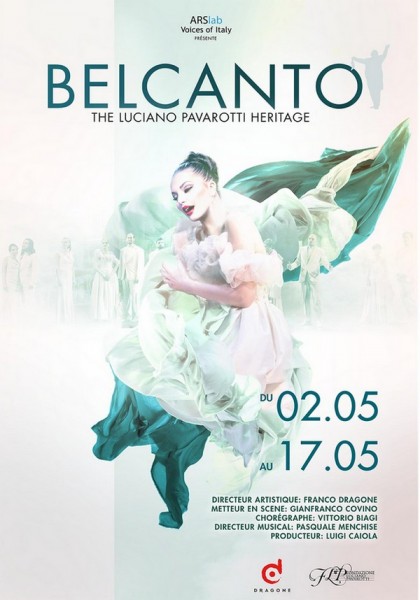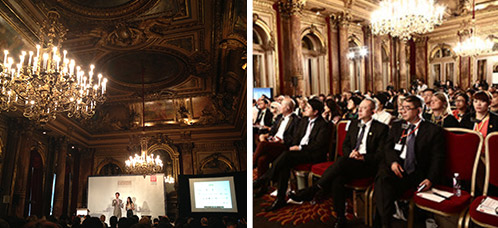 GESTION DES RELATIONS PUBLIQUES ET PRESSE PAR L'AGENCE MEDIANE LORS DU FORUM BONJOUR BRAND – 2014
LANCEMENT DE BONJOUR BRAND : Bonjour Brand, conférence à Paris sur les relations entre la France et la Chine – 2014
« Dialoguer avec la nouvelle Chine » FORUM ORGANISE PAR BONJOUR SHANGHAI 
Le forum des marques franco-chinoises a eu lieu le 2 Octobre à Paris, Place Vendôme.
La première édition Bonjour Brand a réuni des centaines d'entreprises et plus de 400 invités, passionnés par les relations sino-françaises, la création et l'innovation. Cet événement a permis de créer des milliers de relations et de s'établir comme LE rendez-vous franco-chinois exceptionnel et incontournable pour les marques. Plusieurs intervenants tels que Madame Laurence Parisot ainsi que des acteurs du luxe français et chinois nous font le plaisir d'être parmi nous lors de cet évènement exceptionnel. Plusieurs médias chinois et français sont attendus.
BONJOUR BRAND – CONFERENCE IN PARIS ON THE RELATIONS BETWEEN FRANCE AND CHINA – 2014 –  » Have a dialogue with new China  » FORUM ORGANIZES BY BONJOUR SHANGHAI AND AGENCE MEDIANE : The forum of the French-Chinese brands took place on October 2nd in Paris, situated Place Vendôme. Several speakers such as Madam Laurence Parisot as well as actors of the French and Chinese luxury pleased us to be among us during this exceptional event. Several Chinese and French media were present. The first edition Hello Brand brought hundreds of companies and more than 400 guests, passionate about the Sino-French relations, creation and innovation. This event has created thousands of relationships and establish themselves as the exceptional event Franco-Chinese and unavoidable for brands.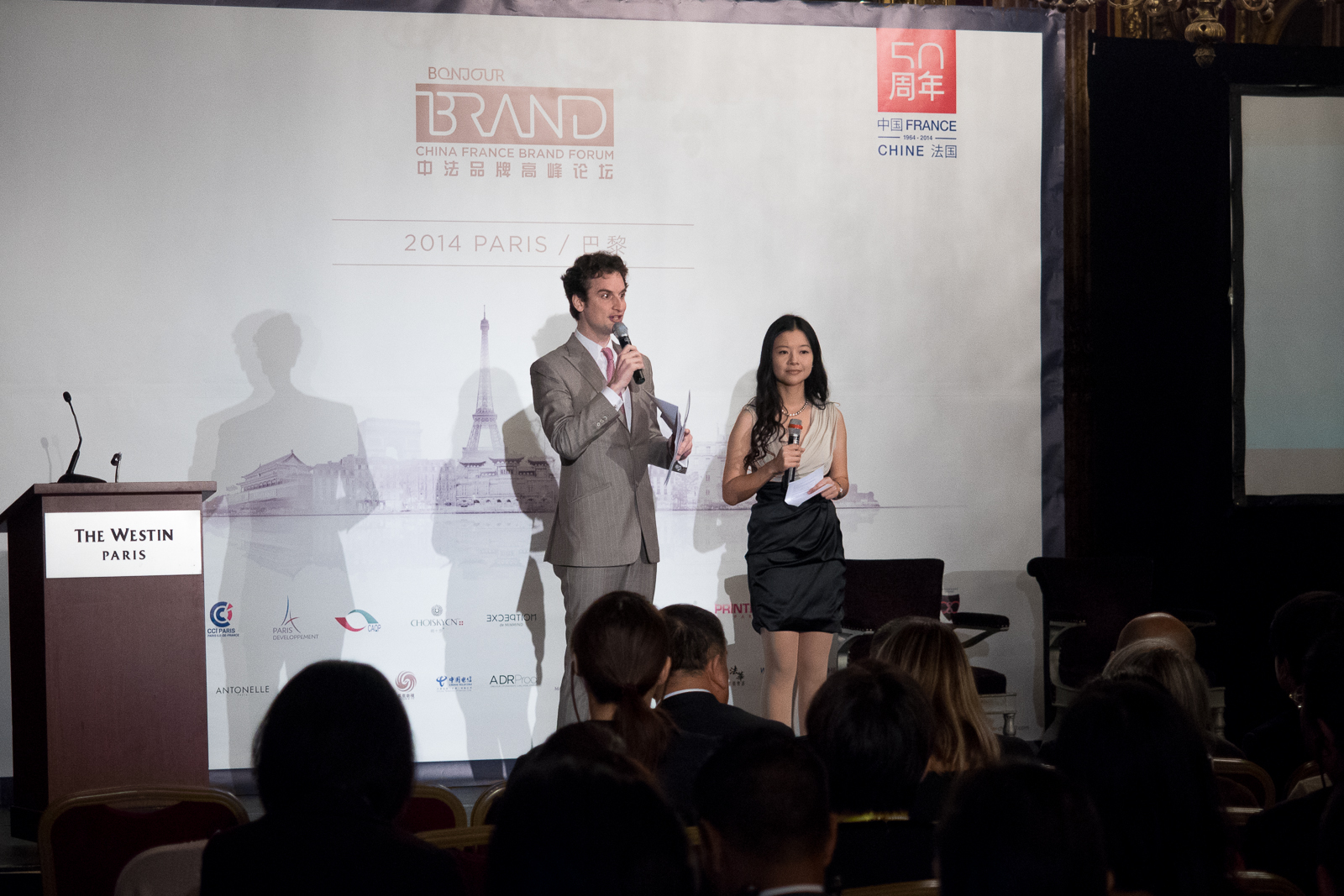 L'AGENCE MEDIANE
L' Agence Médiane est une agence parisienne de communication, relations presse et événementiel, avec une approche non conventionnelle dans la stratégie de marques et d'entreprises, à l'échelle internationale dans les domaines du luxe, de la mode, culturel, artistique et institutionnel. L'agence accompagne votre développement en définissant une stratégie efficiente.
L'Agence Médiane dispose également d'un département web et graphique (e-reputation, concept web, e-commerce et applications). L'Agence Médiane réalise des campagnes médias et de communication & RP (créations graphiques, organisation de séances photos, recherche de mannequins et d'égéries, lancement de campagne publicitaire, etc). Notre équipe vous accompagne et vous appuie dans vos relations publiques & presse afin de développer votre image.
L'Agence Médiane is a Paris-based consulting & branding agency specializing in PR, Digital, Event management, Corporate identity and Brand development.
L'Agence Médiane is a Parisian agency for communication, press and event relations, with an unconventional approach in brands and companies, internationally in the fields of luxury, fashion, culture, art and institutional. The agency supports your development by defining an efficient strategy. The Median Agency also has a web and graphic department (e-reputation, web concept, e-commerce and applications).
L'Agence Médiane carries out media campaigns and communication & PR (graphic creations, organization of photo shoots, search for mannequins and amateurs, launch of advertising campaign, etc.). Our team supports you and supports you in your public relations & press in order to develop your image.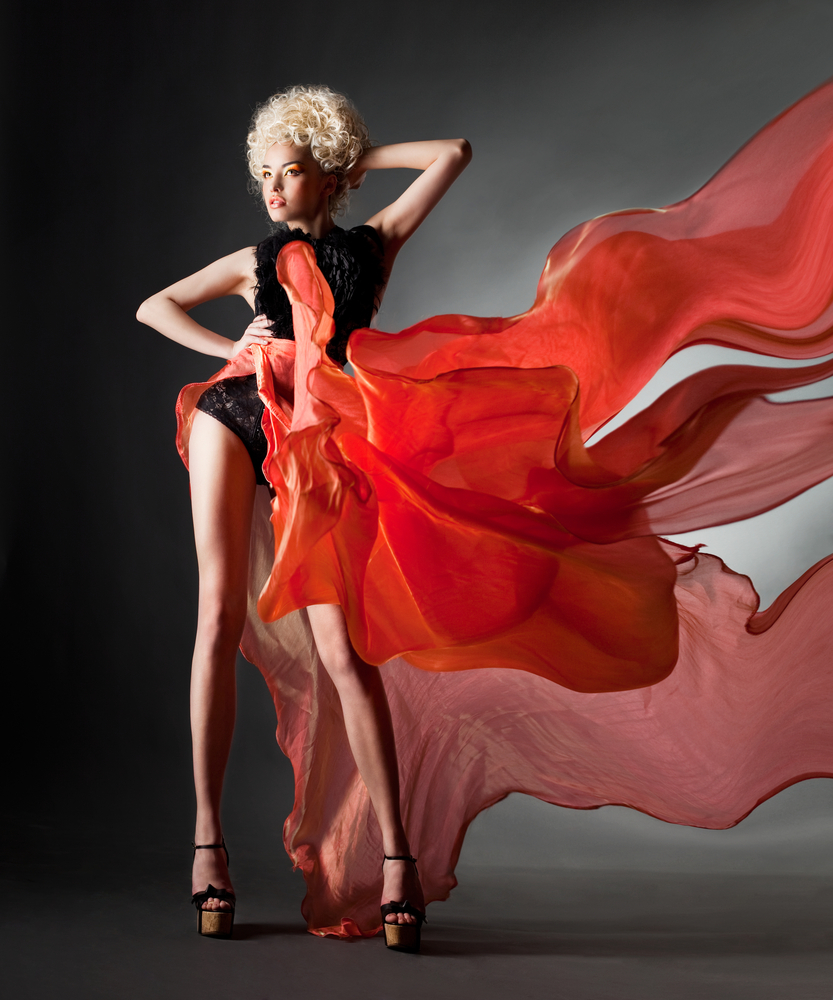 ACCESSIBLE ART FAIR – UNICEF – MONT BLANC – Collection Signature
ACCESSIBLE ART FAIR – BRUSSELS (10 TO 13 October 2013) : AM PARTNER ACCESSIBLE ART FAIR AND DINNER HOSTED BY MONT BLANC / UNICEF
The Agency supports median Accessible Art Fair and UNICEF & Mont Blanc (which creates a line « Signature » to assist in the development of education in Africa, by creating schools …). We thank Pierre Cornette de Saint Cyr for his participation as auctioneer, partner of the Club Amilcar and l'Agence Médiane.
L'Agence Médiane, partner of Accessible Art Fair – Brussels (10 to 13 October 2013) Basic CMYK Brussels Accessible Art Fair will host fifty Belgian and international artists on the occasion of its 10th edition to be held from October 10 to 13 at the Steigenberger Grandhotel (formerly Conrad Hotel).Accessible Art Fair 2013 – Steigenberger Grandhotel (formerly Conrad Hotel), 10-13 October 2013 – 71 Avenue Louise 1050 Brussels – www.accessibleartfair.com – Purchase tickets: http://www.weezevent.com/brussels- available-art-fair-2013
[content_slides slide_show= « 0 » slide_show_speed= «  » content_max_width= « 70 » animate= « 0 » animation_type= « fadeIn »][content_slide]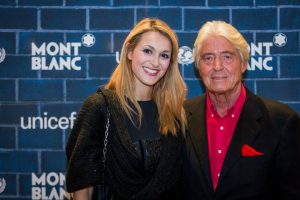 Rachel Joulia-Helou et Maître Pierre Cornette de Saint-Cyr, avec qui nous avons organisé la vente aux enchères. Rachel Joulia-Helou and Pierre Cornette de Saint-Cyr, with whom we organized the auction.
[/content_slide][content_slide]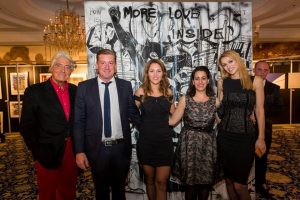 LA TEAM, lors de la vente aux enchères … at the auction in Brussels (Steigenberger Grandhotel).
[/content_slide][content_slide]
De gauche à droite / From left to right : Julia Aarten, directrice du marketing de Montblanc Benelux et Stéphanie Manasseh, fondatrice d'AAF.
[/content_slide][content_slide]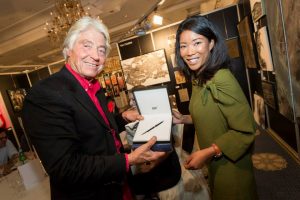 De gauche à droite / From left to right : Maître Pierre Cornette de Saint-Cyr et Julia Aarten, directrice du marketing de Montblanc Benelux.
[/content_slide][/content_slides]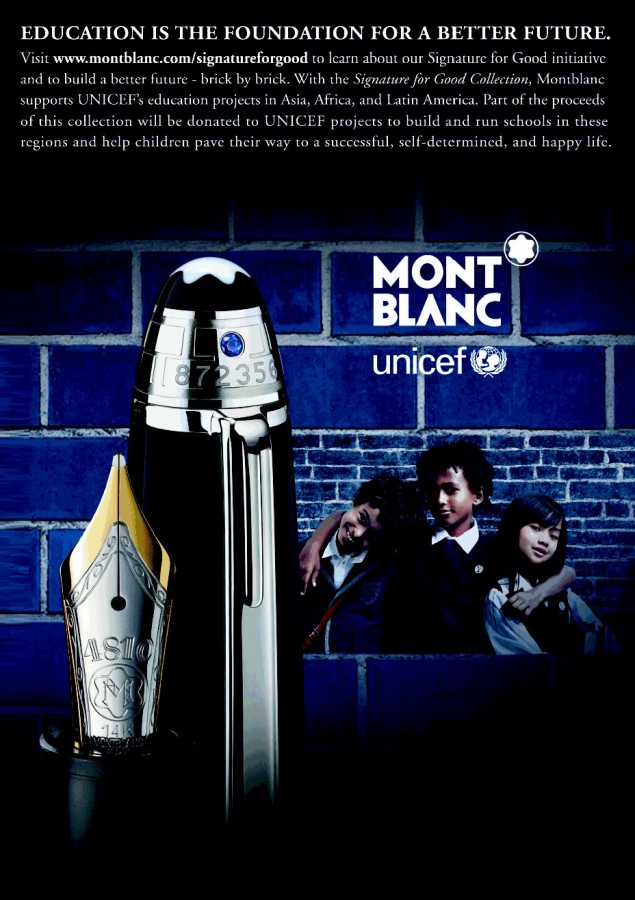 L'Agence Médiane a soutenu Accessible Art Fair ainsi que L'Unicef & Mont Blanc (qui ont crée une ligne « Signature » afin d'aider au développement de l'éducation en Afrique, en créant des écoles …). Nous remercions Maître Pierre Cornette de Saint de Cyr pour sa participation en tant que commissaire priseur. Communiqué : http://ymlp.com/zBs80H
VALENTIN YUDASHKIN – 
Russian fashion designer
Placement de la marque lors de la Fashion Week, Relations publiques 
L'Agence Médiane a collaboré avec le créateur Valentin Yudashkin pendant la Fashion Week 2013 et 2014, au Centre Culturel Russe, à l'hôtel Shangri La Paris (lors de l'exposition du créateir) et lors du défilé annuel à l'hôitel Westin Paris.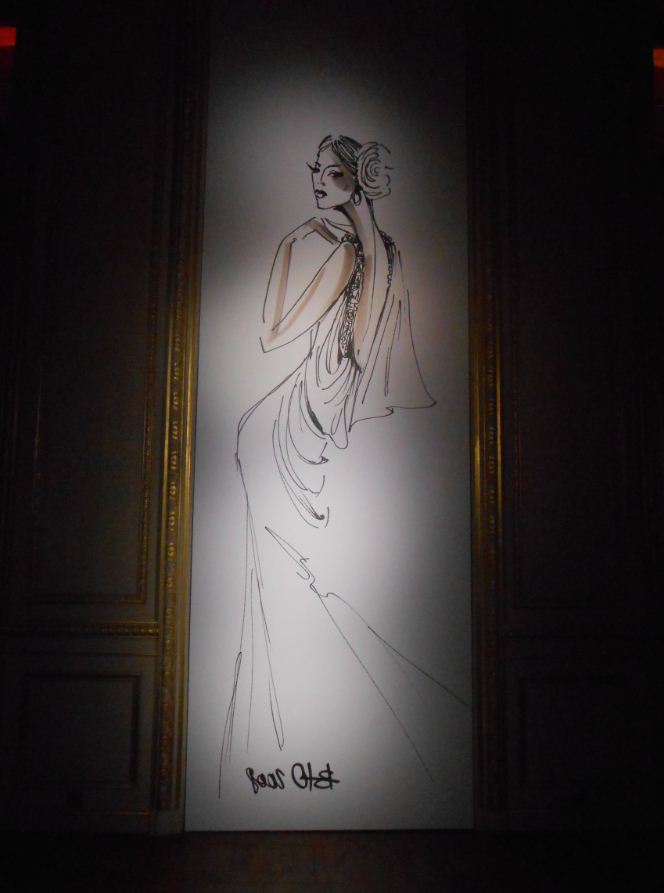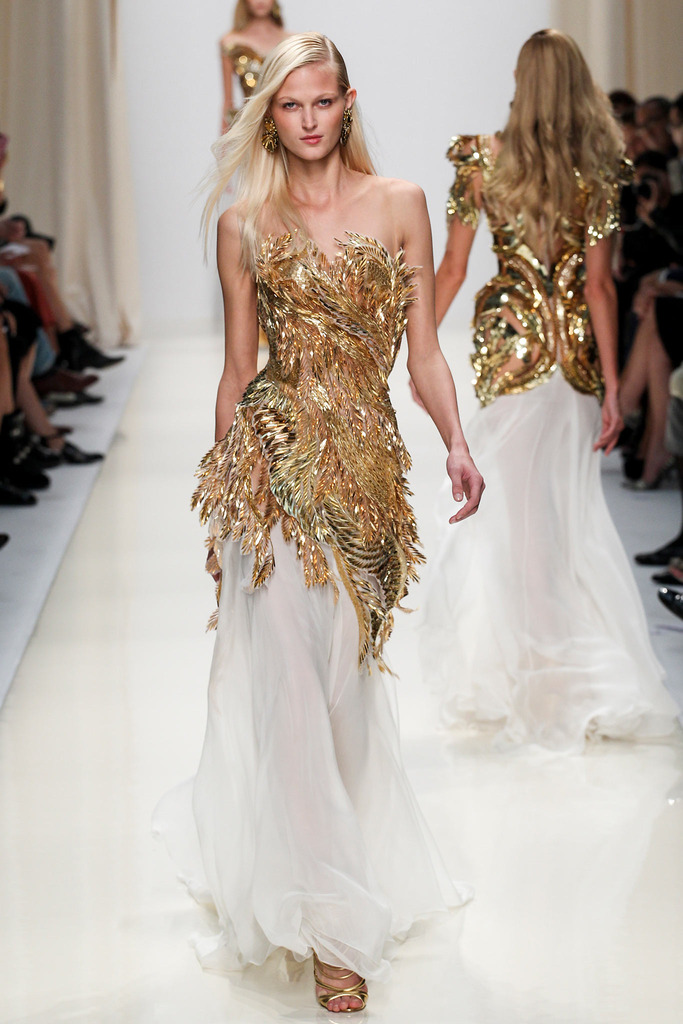 VALENTIN YUDASHKIN, RUSSIAN FASHION DESIGNER – FASHION WEEK
The Median Agency collaborated with designer Valentin Yudashkin during Fashion Week 2013 and 2014, at the Russian Cultural Center, the Shangri La Paris Hotel (during the creative exhibition) and at the annual parade at the Westin Hotel Paris.
WCOPA PARIS HOLLYWOOD – 2013
PARIS-HOLLYWOOD FINALE WCOPA FRANCE GALA DES MEILLEURS TALENTS LE 23 AVRIL 2014 au Théâtre Adyar – World Championship of Performing Arts 2013
WCOPA (World Championship of Performing Arts) a été créé il y a 20 ans par Griff O'Neil, fondateur de Miss Univers – le seul événement au monde qui réunit les meilleurs artistes de plus de 62 pays pour leur donner une opportunité unique, un vrai Tremplin professionnel de propulser leur carrière à l'échelle internationale. LAUNCH PROJECT http://wcopa.fr/fr.html
Organisation des pré-sélections en France le 23 avril 2014 pour participation au concours WCOPA HOLLYWOOD :
PARIS-HOLLYWOOD – SOIRÉE SPECTACLE – MERCREDI 23 AVRIL 2013 à  19h
FINALE France – Gala des meilleurs talents – sélection officielle pour le
World Championship of Performing Arts – Hollywood
Catégories: Théâtre, danse, chant, variété-cirque, mannequinat, musique
PARIS – HOLLYWOOD GALA FINAL WCOPA FRANCE BEST TALENTS April 23, 2014 at Théâtre Adyar – pre-selection organization in France April 23, 2014 for participation in the contest WCOPA HOLLYWOOD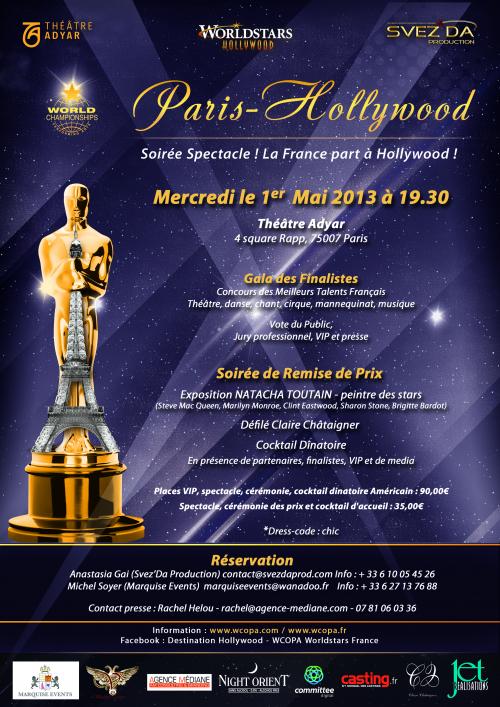 Le Bal de Paris « NUIT DE CHINE » – CHINA GUEST OF HONOUR at Le Bal de Paris
– Le Bal de Paris « NUIT DE CHINE » (CHINA GUEST OF HONOUR), XVIth edition / 7 Decembre 2013 – Missions de l'Agence Médiane lors du Bal de Paris : représentations de marques partenaires et services VIP. Depuis maintenant 16 ans, le Bal de Paris invite chaque année un nouveau pays à la rencontre de la culture française et de ses traditions. Cette année, le Bal de Paris, parrainé par Jean-Pierre Raffarin, s'est tenu du 6 au 8 décembre 2013, avec pour invité d'honneur, la Chine.
Mission of the Agency « Agence Médiane » at « Le Bal Paris » : representations of brand partners and VIP services.
For the past 16 years, the Bal de Paris invites each year a new country and meet the French culture and traditions . This year's Ball in Paris, sponsored by Jean -Pierre Raffarin, was held from 6 to 8 December 2013, with guest of honor, China.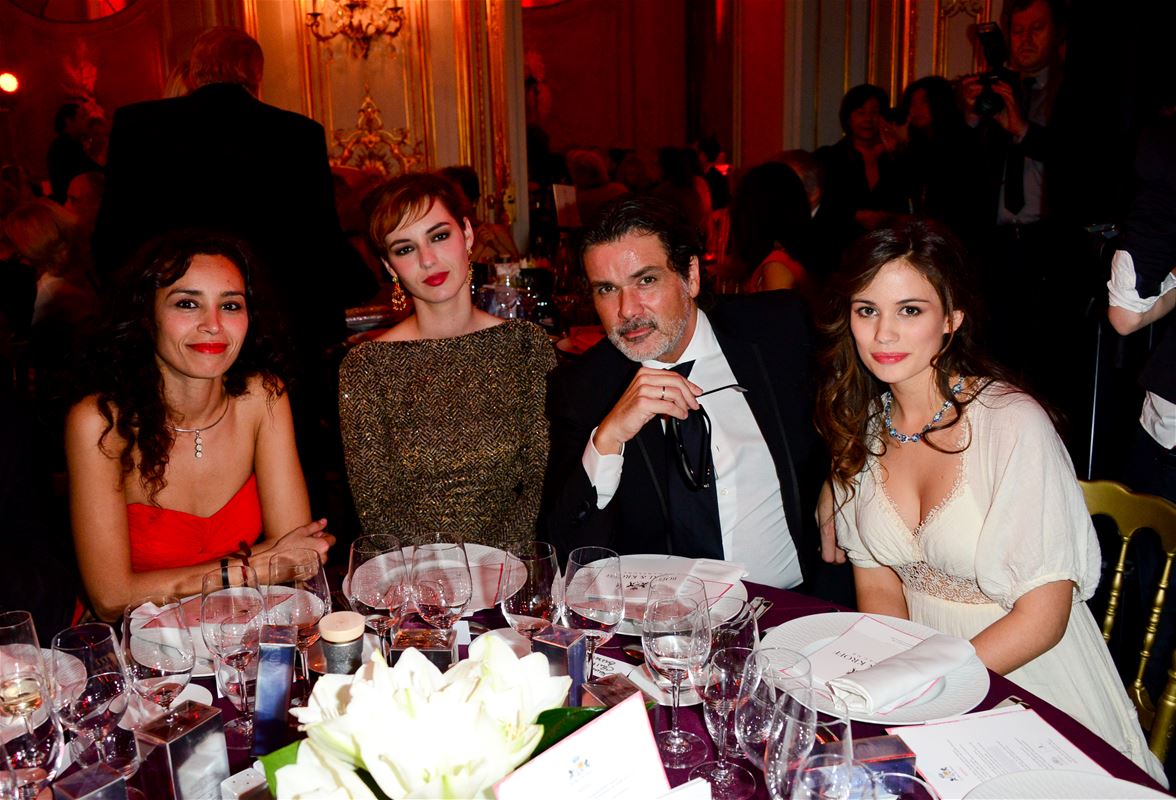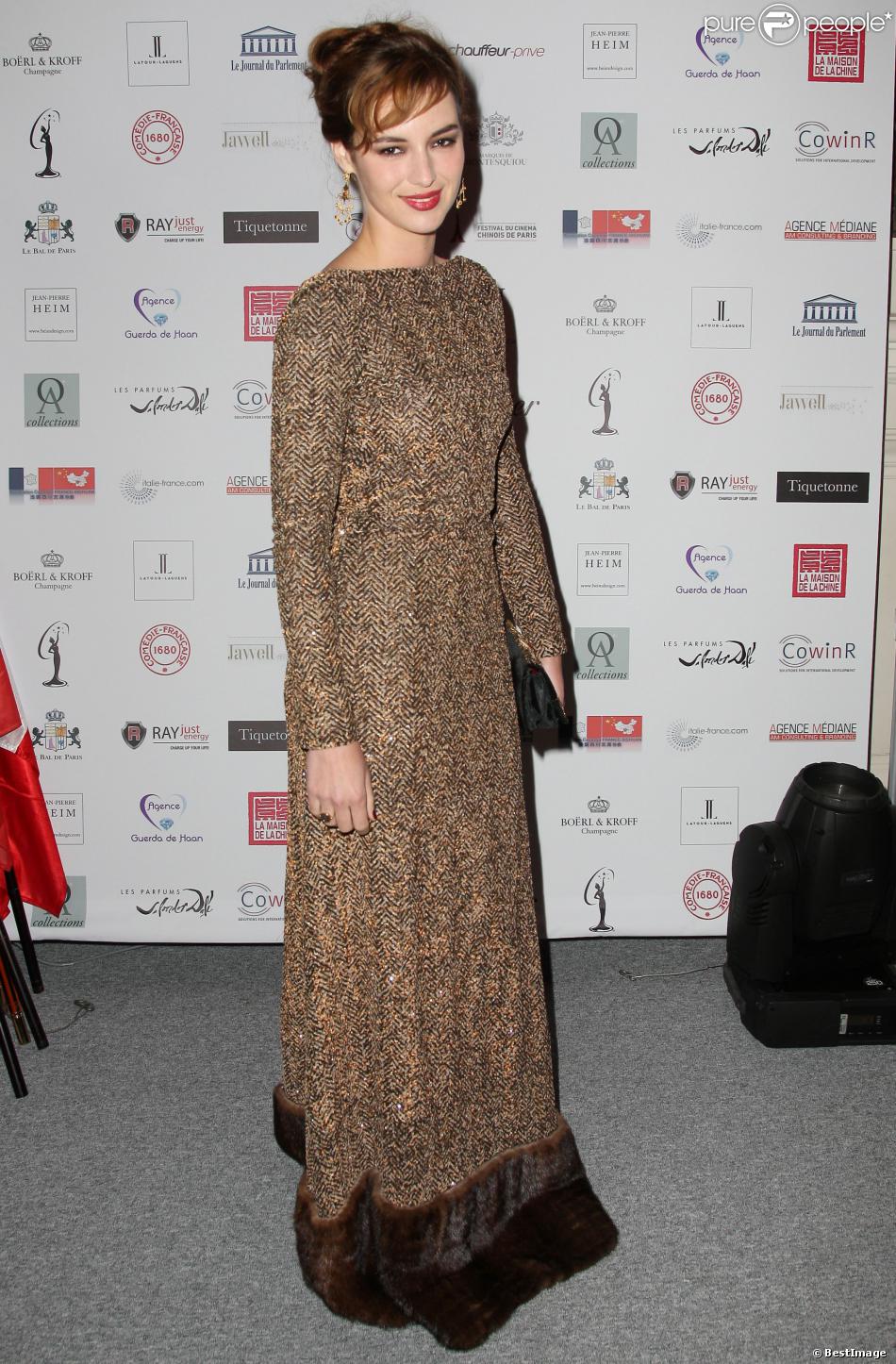 Festival de Cannes – Wheeling Around The Wolrd – 2013 – GALA CINE BONTE
L'Agence Médiane soutient et félicite la Foundation « Wheeling Around The World » et les initiatives de son fondateur Alexandre Bodart Pinto.
Prix Ciné Bonté, Cannes (Mai 2013, Hôtel Majestic)
The Agency Median supports and congratulates the Foundation  » Wheeling Around The World  » and the initiatives of its founder Alexandre Bodart Pinto.
INTERNATIONAL FILM FESTIVAL CANNES – GALA  » CINE – GOODNESS « 
Hotel Majestic, Croisette , Cannes / Prize-Giving Ceremony « Ciné – Kindness « 
in association with the Foundation  » Wheeling Around The World « sponsored by Nikos Aliagas, Bal Paris and by the International Academy of Kindness Price Ciné Goodness Cannes (Mai 2013, Hotel Majestic Cannes).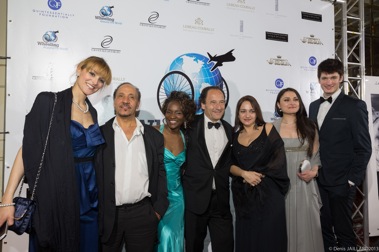 RP – EVENT
LAUNCH OF THE EDEN PLAGE (RESTAURANT AND PRIVATE BEACH) IN SAINT-TROPEZ – May 30, 2014
Inauguration Eden Plage – 30 mai 2014 par l'Agence Médiane à Saint Tropez
Inauguration Eden Beach – May 30, 2014 at Saint-Tropez
Eden PLAGE, Route des Tamaris, 83350 Ramatuelle
Tél : +33 (0)4 94 79 81 62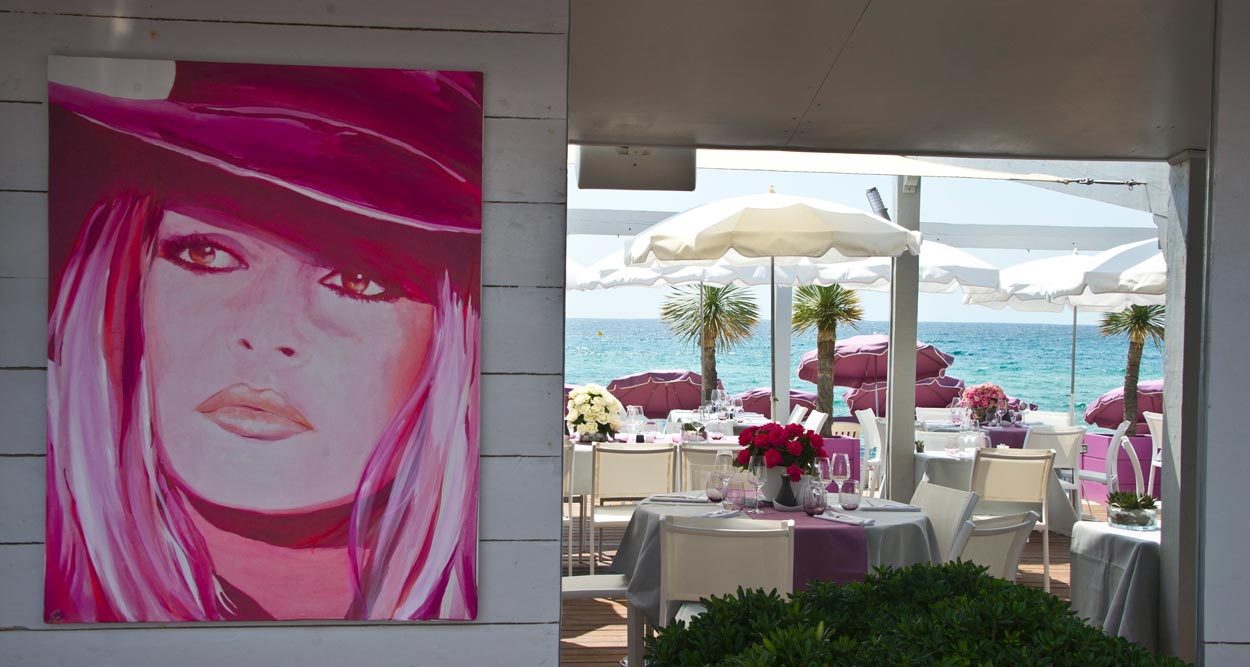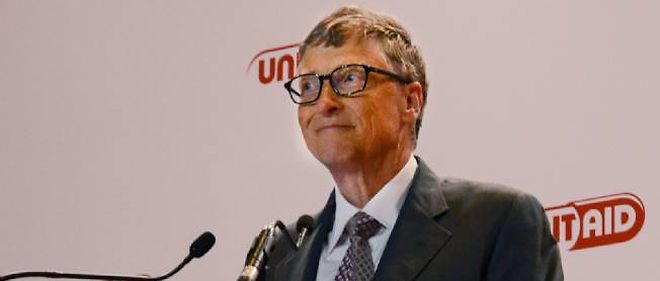 Dinner in Honor of UNITAID hosted by Dr Philippe Douste-Blazy in the presence of Bill Gates. Dîner en l'honneur d'UNITAID organisé par le Dr Philippe Douste-Blazy en présence de Bill Gates.
L'engagement français à UNITAID
La France contribue pour plus de la moitié au financement d'Unitaid, restant ainsi le principal contributeur (100 M€ en 2016) dans cette organisation dont elle est avec le Brésil l'un des membres fondateurs. UNITAID est ainsi un élément important du dispositif français d'aide publique au développement en matière de santé dont la priorité a été donnée à la lutte contre les 3 grandes pandémies. Mise à jour : spetembre 2016.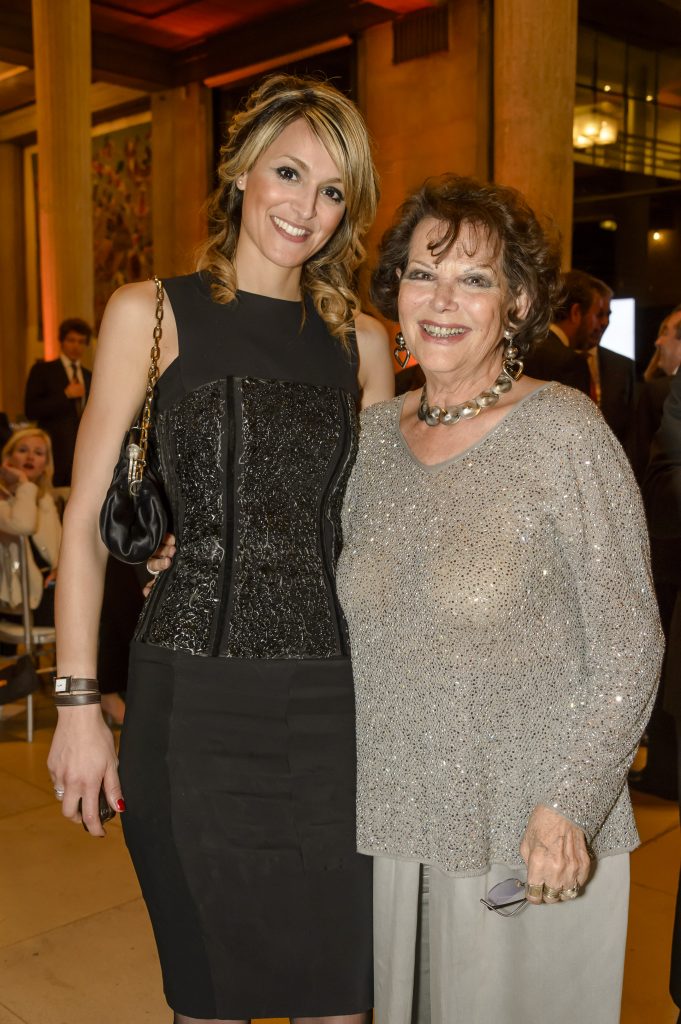 Rachel Joulia, Fondatrice de l'Agence Médiane, avec Didier Audebert,  étaient présents au dîner de gala avec 

BILL GATES, Mr le Président Hollande …  en 2014 À PARIS avec plusieurs grands médias et des personnalités telles que Mme Claudia Cardinal, Mme Audrey Tautou, PPDA … 
PLAN MEDIA COMPLET

RELATIONS PUBLIQUES – DIGITAL – BLOG – EVENEMENTIEL – FASHION SHOW – EGERIE 
ANTONELLE
EGERIE : LUCIE LUCAS / CAMPAGNE DE PUBLICITE : AFFICHAGE NATIONAL / MISE EN PLACE D'ITV ET GESTION DE RELATIONS PRESSE / EVENEMENT BOUTIQUES ET DEFILES / GESTION DES RESEAUX SOCIAUX DE LA MARQUE ANTONNELLE ET DE L'EGERIE (CREATION ET GESTION DE SON FACEBOOK OFFICIEL) / SHOOTING PHOTO AVEC STYLISME PHOTO
EGERIE : LUCIE LUCAS 
ADVERTISING CAMPAIGN: NATIONAL POSTING / ITV DEVELOPMENT AND MANAGEMENT OF RELATIONS PRESS / EVENTS SHOPS AND SHOWS / MANAGEMENT OF SOCIAL NETWORKS OF THE ANTONIAL MARK AND EGERIE (CREATION AND MANAGEMENT OF ITS OFFICIAL FACEBOOK ) / SHOOTING PHOTO WITH PHOTO STYLISM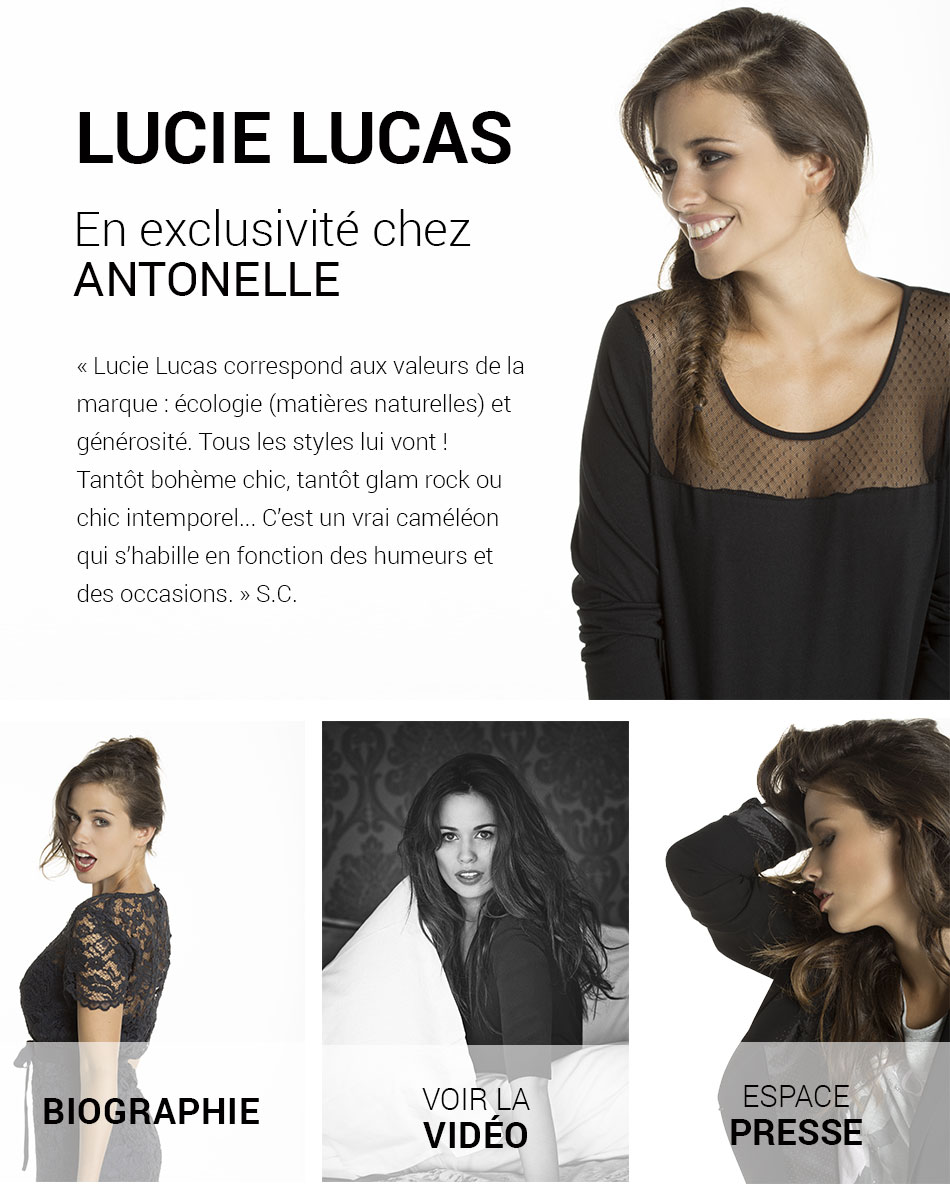 [special_heading title_content= « AGENCE MEDIANE » title_color= «  » h_tag= « h3 » subtitle_spl_font= « 1 » disable_separator= «  » separator_style= « 1 » icon_name= « oshine_diamond » icon_color= « #b48944 » separator_color= « #efefef » separator_thickness= « 1 » separator_width= « 40 » separator_pos= « 0 » title_align= « center » animate= « 0 » animation_type= « fadeIn »]
Nous restons à votre entière disposition pour discuter de vos projets / We remain at your disposal to discuss your projects : contact@agence-mediane.com 
[/special_heading]
LA TEAM DE L'AGENCE MEDIANE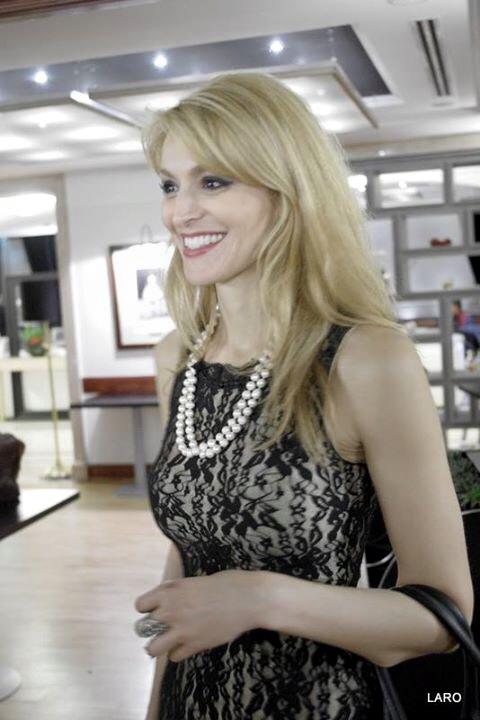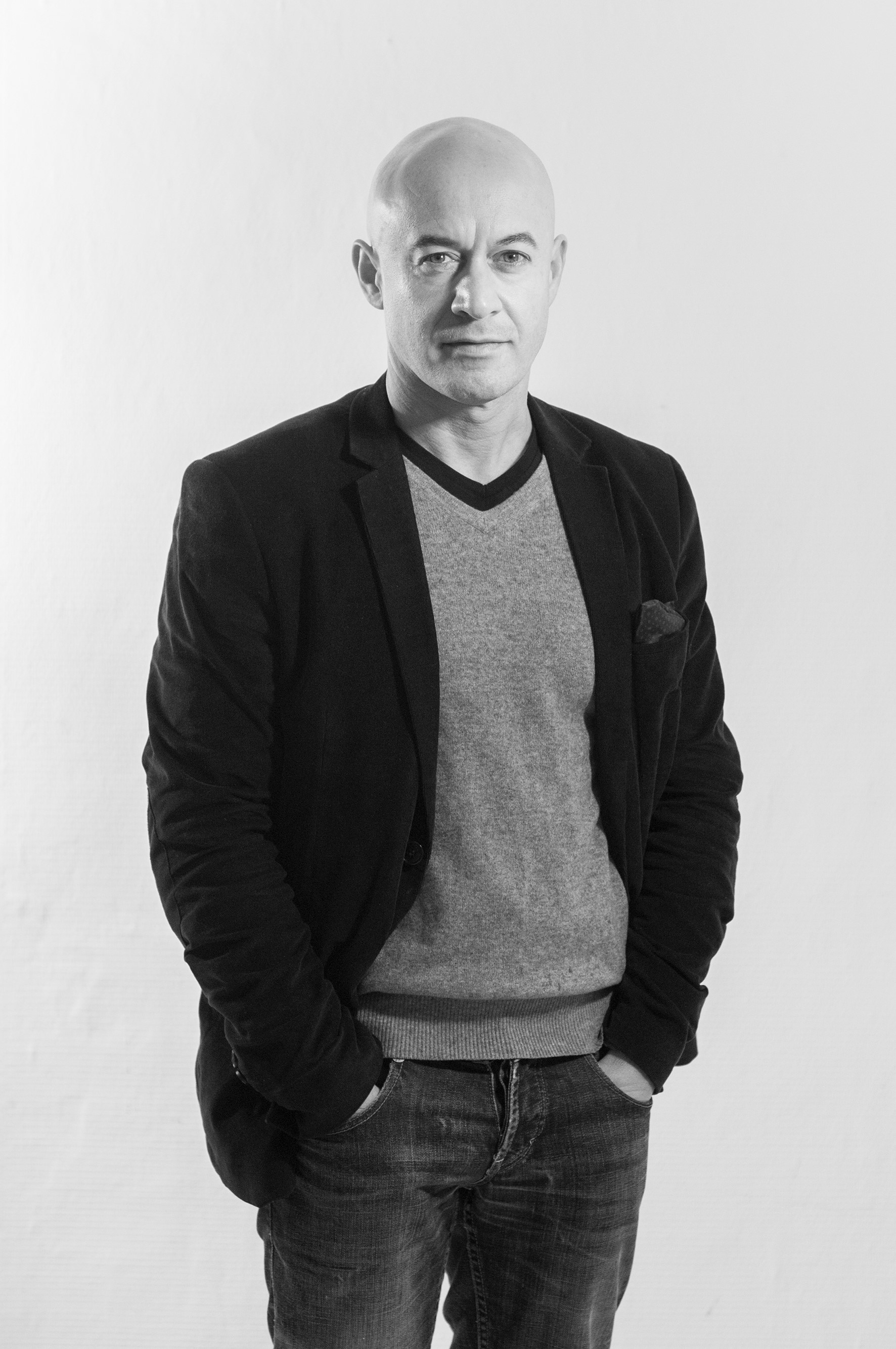 NEWS : Nous avons crée le Club Amilcar en 2013, et depuis 2017 nous avons lancé une application dédiée au luxe ainsi qu'un site de vente en ligne de luxe (fruit de plusieurs années de réflexions sur le digital de luxe).