INTERNATIONAL EVENT – PROJETS ETRANGERS
Rien de grand ne s'est accompli dans ce monde sans passion. Hegel – Nothing great has been accomplished in the world without passion. Hegel
Depuis sa création, l'Agence Médiane cherche à participer à des projets innovants et avant-gardiste. Nous mettons en avant le savoir faire des marques avec notre expertise en communication et digital. Nous aimons les challenges, le résultat et la performance. Nous sommes motivés par l'envie de bien faire et surtout avec un besoin d'excellence. L'engagement est notre leitmotiv tout comme la soif d'apprendre et l'échange sont nos moteurs.
Since its creation, the Agency want to participate in innovative projects and avant-garde. We highlight the expertise of our brands with expertise in communication and digital. We love challenges, the result and the performance. We are motivated by the desire to do well and especially with a need for excellence. The commitment is our motto as the thirst for learning and exchange are our engines.
LA CHINE
L'AGENCE MEDIANE est une agence parisienne de Relations Publiques et digitale, fondée en 2013, qui se passionne pour la culture chinoise, mais surtout qui souhaite valoriser les échanges entre la FRANCE et la CHINE, avec un souci d'excellence et de réelle compréhension des attentes de nos clients. La FRANCE dispose d'une culture formidable et de talents exceptionnels, que nous souhaitons mettre en exergue avec les meilleurs sur le marché du travail. La CHINE, quant à elle, dispose d'une culture, d'un savoir-faire et de projets ambitieux. Fort de ce beau concept, nous souhaitons en faire une force et concrétiser des échanges forts. Notre but est d'accompagner les entreprises françaises pour étendre leur marché à l'international, mais également de favoriser les échanges avec l'étranger. C'est ainsi que nous avons eu le plaisir de collaborer avec des entreprises chinoises ainsi que des artistes chinois pour mettre en place des projets d'entreprenariat. L'objectif premier de l'AGENCE MEDIANE est de réaliser des projets qui favorise le co-branding, le BRAND DEVELOPPEMENT des marques et les échanges entre pays.
Nos années d'expérience ont développé nos compétences dans des domaines allant de l'art à la mode, en passant par le secteur du luxe et par l'innovation. Notre équipe est également constituée d'experts chinois et internationaux, afin d'assurer à nos clients des campagnes efficaces. Nous pouvons ainsi accompagner les entreprises en créant des évènements ayant pour objectif l'échange de compétences entre les pays mais également développer des relations d'affaires. Notre expertise en BRAND DEVELOPPEMENT nous permet aussi de mettre en place des campagnes de communication notamment via les réseaux sociaux, des lancements de produits, des campagnes de valorisation de services…
CHINA 
L'AGENCE MEDIANE  is a Parisian public relations and digital agency, founded in 2013, which is passionate about Chinese culture, but above all that wants to enhance exchanges between FRANCE and CHINA, with a concern for excellence and real understanding Of our customers' expectations. FRANCE has a tremendous culture and outstanding talents, which we wish to highlight with the best in the labor market. CHINA, for its part, has a culture, know-how and ambitious projects. With this beautiful concept, we want to make it a force and make strong exchanges. Our aim is to accompany French companies to expand their market internationally, but also to promote exchanges with foreign countries. This is how we have had the pleasure of collaborating with Chinese companies as well as Chinese artists to set up entrepreneurship projects.
The main objective of the MEDIANE AGENCY is to carry out projects that promote co-branding, BRAND DEVELOPMENT of brands and exchanges between countries. Our years of experience have developed our skills in fields ranging from art to fashion, to the luxury sector and through innovation. Our team is also made up of Chinese and international experts, to ensure our clients effective campaigns. We can accompany companies by creating events with the objective of exchanging skills between countries but also developing business relationships. Our expertise in BRAND DEVELOPPEMENT also allows us to set up communication campaigns notably via social networks, product launches, campaigns for the valorisation of services …
COLLABORATION AVEC DES MARQUES INTERNATIONALES
L'AGENCE MEDIANE est passionnée par les échanges cultures et économiques entre les pays. L'avenir réside dans le développement de nouveaux projets, et nous sommes heureux de pouvoir y participer. L'AGENCE MEDIANE is passionate about cultural and economic exchanges between countries. The future lies in the development of new projects, and we are happy to be able to participate.
Public Relations and Partnership for the Russian Creator Valentin Yudashkin : (Russian: Валентин Абрамович Юдашкин, born October 14, 1963 in the Moscow Oblast, is a Russian stylist. His creations have been exhibited in places such as the Carrousel du Louvre in Paris, the State Historical Museum in Moscow, the Metropolitan Museum of Art in New York. In 2008, he redesigned the Russian army uniform, creating 85 models to dress all branches of the armed forces. The new uniform is inspired by the red and navy-blue colors, reminiscent of the tsarist armies. However, the new versions are not warm enough for the harshness of the Russian climate, and several hundred soldiers contract flu or pneumonia. www.yudashkin.com/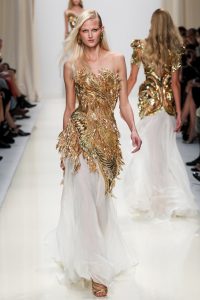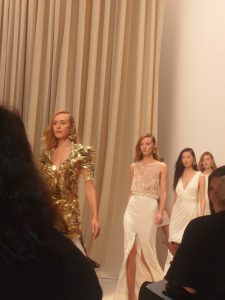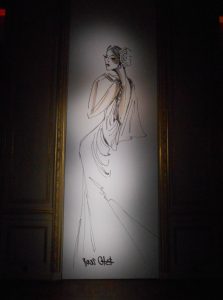 Relations publiques et partenariat pour le créateur russe Valentin Yudashkin 
Valentin Abramovitch Ioudachkine (en russe : Валентин Абрамович Юдашкин ; selon les règles de transcription anglaises : Valentin Abramovich Yudashkin), né le 14 octobre 1963 dans l'oblast de Moscou, est un styliste russe. Ses créations ont été exposées dans des lieux tels que le Carrousel du Louvre à Paris, le Musée historique d'état à Moscou le Metropolitan Museum of Art de New York. En 2008, il a redessiné l'uniforme de l'armée russe, créant 85 modèles pour habiller toutes les branches des forces armées. Le nouvel uniforme s'inspire des couleurs rouges et bleu marine, qui rappellent les armées tsaristes. Cependant, les nouvelles versions ne sont pas assez chaudes pour les rigueurs du climat russe, et plusieurs centaines de soldats contractent des grippes ou des pneumonies. www.yudashkin.com/
Launch of the Bonjour Brand Forum in France / Public Relations & Press / Partnership – 2014 : 
BONJOUR BRAND – CONFERENCE IN PARIS ON THE RELATIONS BETWEEN FRANCE AND CHINA – 2014 –  » Have a dialogue with new China  » FORUM ORGANIZES BY BONJOUR SHANGHAI AND AGENCE MEDIANE : The forum of the French-Chinese brands took place on October 2nd in Paris, situated Place Vendôme. Several speakers such as Madam Laurence Parisot as well as actors of the French and Chinese luxury pleased us to be among us during this exceptional event. Several Chinese and French media were present. The first edition Hello Brand brought hundreds of companies and more than 400 guests, passionate about the Sino-French relations, creation and innovation. This event has created thousands of relationships and establish themselves as the exceptional event Franco-Chinese and unavoidable for brands. http://www.bonjourbrand.com


DETAIL OF THE EVENT :
This year marks the 50th birthday of the French-Chinese diplomatic relations. In this honor, France had the visit from the Chinese president Xi in Paris. The Communication between France and China becomes more and more narrow and is made on an equal footing, as much in the domains of the Culture as the Business. It's in this context that BonjourShanghai and the CCI-Paris Paris Ile-De-France, in cooperation with Paris Développement and the City hall of Paris, organized the 1st Forum of the big French-Chinese brand) around the theme  » NEW CHINA « , on Thursday, October 2nd, 2014 place Vendôme, from 9 am till 5 pm. Approximately 150 people were present to represent the French and Chinese media, the Chinese and French luxury brands, the companies industrialists and financier, as well as the French companies of advertising and production. More than 30 Chinese companies among the most prestigious honored us of their presence.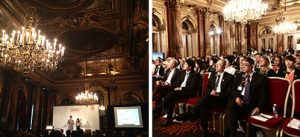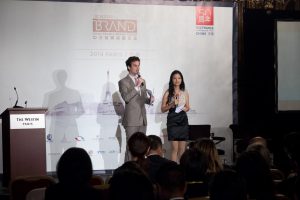 Lancement du Forum Bonjour Brand en France / Relations Publiques & Presse / Partenariat – 2014  : 
« Dialoguer avec la nouvelle Chine » FORUM ORGANISE PAR BONJOUR SHANGHAI ET AGENCE MEDIANE Le forum des marques franco-chinoises a eu lieu le 2 Octobre à Paris, Place Vendôme.  La première édition en 2014 de l'aventure Bonjour Brand a réuni des centaines d'entreprises et plus de 400 invités, passionnés par les relations sino-françaises, la création et l'innovation.Cet événement a permis de créer des milliers de relations et de s'établir comme le rendez-vous franco-chinois.exceptionnel et incontournable pour les marques. Plusieurs intervenants tels que Madame Laurence Parisot ainsi que des acteurs du luxe français et chinois nous font le plaisir d'être parmi nous lors de cet évènement exceptionnel. Plusieurs médias chinois et français sont attendus. http://www.bonjourbrand.com Missions de l'Agence Médiane : organisation ITV de Pierre Cardin, Partenariat Marques, Relations Publiques et Presse (presse française), Communication digitale, Accueil et organisation.
EXHIBITION  – 2014 09/07/2014 – 11/07/2014 – Carrousel du Louvre 99 rue de Rivoli 75001 Paris : 
Adulated in China, the immense artist Zhao Jianqiu began an itinerant course to make discover his works to the whole world. Paris was the first falling point and he will continue with London, Berlin, Brussels, Budapest and New York … Immense paintings, rural landscapes, work of an incomparable precision : beyond the collection of the beautiful, messages are to be decoded… Paris Frivole led the investigation by interviewing master with the complicity of his interpreter … by Paris Frivole. Sublime exhibition of the artist ZHAO JIANQIU to discover to the Carrousel du Louvre of 09/07/2014 – 11/07/2014. The typical paint in the India ink of a big contemporary Chinese painter: ZHAO Jianqiu. A journey through China, seasons, an exceptional humanist. Thanks to my Friend Renaud Duval, renowned director, for this beautiful invitation and dedication to MEGHANORA! See the video: http://www.meghanora.org/2014/07/exposition-de-lartiste-zhao-jianqiu/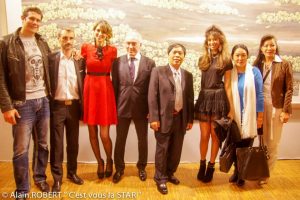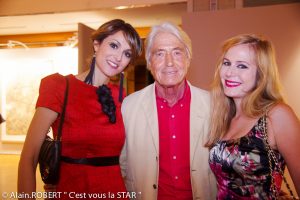 Événement : Exposition itinérante de la Peinture Chinoise de ZHAO JIANQIU en Europe. Première étape : Paris au Carrousel du Louvre (Exposition du 8 au 11 juillet) suivi de plusieurs pays : Italie (Rome), Belgique (Bruxelles), États-Unis (New York), Allemagne (Berlin), etc. Organisation : Commission Europe – China et Jinlise Culture & Communication. Zhao Jianqiu – Caroussel du Louvre – exposition peinture – artiste chinois – described by Paris Frivole : 2014 est l'année du cinquantième anniversaire des relations diplomatiques entre la Chine et la France. Pour cette occasion spéciale et historique, Europe-China Culture & Economy Commission exposera au Carrousel du Louvre, pour y présenter la peinture typique à l'encre de Chine d'un grand peintre chinois contemporain : ZHAO Jianqiu (en collaboration avec l'Institut Français, le Ministère des Affaires étrangères, le Ministère de la Culture et de la Communication). Le 8 juillet dernier, les people, journalistes et mondains franco-chinois ont scellé leur amitié en se réunissant autour d'un cocktail pour admirer les toiles de Zhao Jianqiu.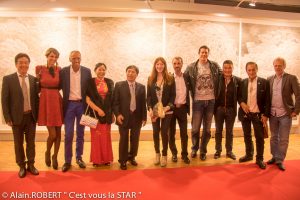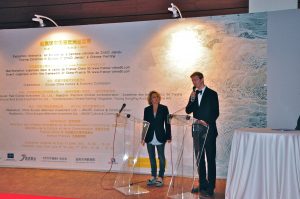 Some returns of the guests: http://intelligently-fashionable.blogspot.fr/2014/07/press-and-art-2.html  – http://dressingdiaries.over-blog.com/2014/07/une-soiree-a-paris-part-2.html – http://aggieagit.blogspot.fr/2014/07/lart-de-zhao-jianqiu.html – http://www.france-chine50.com/fr/exposition-de-zhao-jianqiu – http://www.theartchemists.com/zhao-jianqiu-peinture-lencre-chinoise-invitee-du-carrousel-du-louvre/ – http://www.meghanora.org/2014/07/exposition-de-lartiste-zhao-jianqiu/ – https://francechinaevents.wordpress.com/2014/07/08/presentateur-carrousel-du-louvre/ – http://www.clubamilcar-mag.com/article/news-du-club/exposition-zhao-jianqiu—carrousel-du-louvre—juillet-2014.htm News on Madame International Magazine – August /September 2014 – More about the artist : http://www.zjqart.com/
Club Amilcar on Baselworld 2014 – BALE  : Baselworld is the world's leading watch and jewelery fair in Basel, Switzerland. Its first edition dates back to 1917.  
Club Amilcar visited the Baselwolrd 2014. Beautiful meeting with VAB International and several other collaborators. Baselworld, the International Exhibition of watchmaking and jewelery. Baselworld is the most important event of the world in the field of watchmaking and jewelery, namely the Baselworld 2014, which opened its doors in Basel. Baselworld international watch and jewelery Fair was inaugurated March 27, 2014 by Federal Councillor Ueli Maurer, Head of the Federal Department of Defence, Protection of the Population and Sports. Baselworld 2014 hosted no less than 150 000 participants: exhibitors, visitors and press representatives from all continents. It confirmed its position as the leading international exhibition presenting the forefront of trends in the world of watchmaking and jewelery. More information: http://www.baselworld.com/fr : VAB International, a brand of reference in the hotel industry, in event …Tourism at large, group or individual business travel, hotels, wine, gastronomy, event management, land transport: every mission entrusted VAB reinvents refinement. The first vocation par excellence of VAB is to find and select, throughout the year of quality hotels in Europe and elsewhere. Alain VALVASON, traveler-loving culture and local regions he visits discovers places of unique and authentic stay whether in small family hotel, the largest hotel or hotels belonging to chains. VAB gives a significant place to the great hospitality that are the Palaces, and acquired a perfect knowledge of the specificities and supply of these well-mansions. The VAB membership in various Swiss hotel and tourism groups chosen field of society, helps to exercise a constant watch on their benefits. A perfect knowledge of the city of Basel also allows us to offer quality accommodation in apartments and private studios. More information: http://www.vab-international.com/fr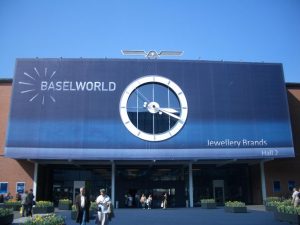 Baselworld est un salon mondial de l'horlogerie et de la bijouterie qui se déroule à Bâle en Suisse. Sa première édition remonte à 1917. Nous étions à Baselworld 2014. Le Club Amilcar s'est rendu au Salon de Bâle.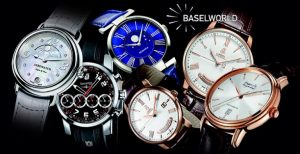 Belle rencontre avec VAB International et plusieurs autres collaborateurs.Baselworld, le Salon international de l'horlogerie et de la bijouterie. Baselworld est l'événement le plus important du monde dans le domaine de l'horlogerie et de la bijouterie, à savoir le Salon Baselworld 2014, qui a ouvert ses portes à Bâle. Baselworld, le Salon international de l'horlogerie et de la bijouterie, a été inauguré le 27 mars 2014 par le conseiller fédéral Ueli Maurer, chef du département fédéral de la défense, de la protection de la population et des sports. Baselworld 2014 a accueilli pas moins de 150 000 participants : exposants, visiteurs et représentants de la presse en provenance de tous les continents. Il a confirmé ainsi sa place de salon mondial majeur présentant l'avant-garde des tendances du monde de l'horlogerie et de la bijouterie. Plus d'informations : http://www.baselworld.com/fr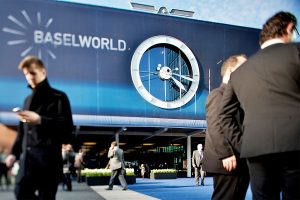 VAB International, une marque de réfèrence dans le domaine de l'hôtellerie, dans l'événementiel …Tourisme au sens large, voyage d'affaires de groupe ou individuel, hôtellerie, vins, gastronomie, gestion d'événements, transports terrestre : à chaque mission confiée VAB réinvente le raffinement. La vocation première par excellence de VAB est de trouver et de sélectionner, tout au long de l'année des hôtels de qualité en Europe et ailleurs. Alain VALVASON, voyageur épris de la culture et du terroir des régions qu'il visite découvre des lieux de séjours uniques et authentiques qu'il s'agisse du petit hôtel familial, du grand hôtel ou des hôtels appartenant à des chaînes. VAB accorde une place significative à la grande hôtellerie que sont les Palaces, et a acquis une parfaite connaissance des spécificités et de l'offre de ces hôtels bien particuliers. L'adhésion VAB aux différents groupements hôteliers et touristiques suisses, domaine de prédilection de la société, permet d'exercer une veille permanente sur leurs prestations. Une parfaite connaissance de la ville de Bâle permet également de proposer un hébergement de qualité en appartements ou studios privés. Plus d'informations : http://www.vab-international.com/fr
Exhibition of teapots and demonstration by pottery artists from Yixing (China) for the first time in France : 
In collaboration with FENG Jingshi – DIRECTAB – Sino-French Association of Mutual Aid and Friendship – DAMMANN FRERES. Organizing company: DIRECTAB – http://www.directab.fr – More information: http://ymlp321.net/zxK8yQ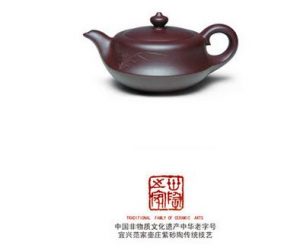 Exposition de théières et démonstration par des artistes potiers de Yixing (Chine) pour la première fois en France En collaboration avec FENG Jingshi – DIRECTAB –  Association Sino-Française d'Entraide et d'Amitié – DAMMANN FRERES. Société organisatrice : DIRECTAB  – http://www.directab.fr – Plus d'infos : http://ymlp321.net/zxK8yQ
Public Relations & Partnership for the Bal de Paris, special for China – 16th edition of the BAL DE PARIS – 7 December 2013 : 
– Event to host at the gala dinner and evening, more than 1,000 guests in an exceptional place, Hotel Le Marois, in formal partnership with China, on December 7th. In the presence of numerous important sponsors such as Cartier, Qatar Airways, the French press (M6, France 2) and the written press and a large part of the Chinese press, Tunon students participate in this prestigious event sponsored by the Ministry of Culture and Communication, in the presence of Miss Univers China 2013. Photos : http://www.purepeople.com/article/louise-bourgoin-lumineuse-au-bal-de-paris-devant-une-reine-de-beaute-chinoise_a133028/1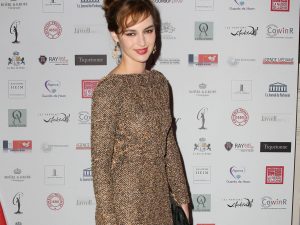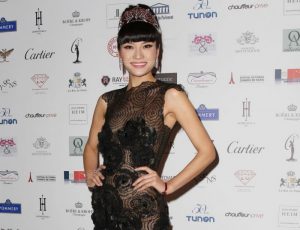 Relations Publiques & Partenariat lors du Bal de Paris, spécial Chine – 16ème édition du BAL DE PARIS – 7 décembre 2013 : Manifestation pour accueillir lors du dîner de gala et de la soirée, plus de 1 000 invités dans un lieu d'exception, l'Hôtel Le Marois, en partenariat officiel avec la Chine, le 7 décembre dernier. En présence de nombreux sponsors importants comme Cartier, Qatar Airways, de la presse française (M6, France 2) ainsi que de la presse écrite et une part importante de la presse chinoise, les élèves Tunon participent à cet événement de prestige, parrainé par le ministère de la Culture et de la communication, en présence de Miss Univers Chine 2013.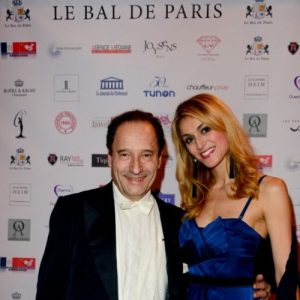 Agence Médiane support Unicef – Mont Blanc – AAF – octobre 29, 2013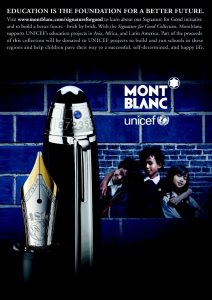 Signature for Good Collection, Montblanc Supports UNICEF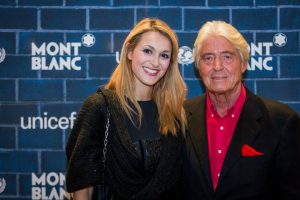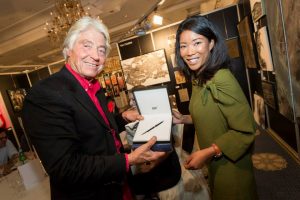 ACCESSIBLE ART FAIR – BRUSSELS (10 TO 13 October 2013) : AM PARTNER ACCESSIBLE ART FAIR AND DINNER HOSTED BY MONT BLANC / UNICEF
The Agency supports median Accessible Art Fair and UNICEF & Mont Blanc (which creates a line « Signature » to assist in the development of education in Africa, by creating schools …). We thank Pierre Cornette de Saint Cyr for his participation as auctioneer. The median Agency, partner of Accessible Art Fair – Brussels (10 to 13 October 2013) Basic CMYK Brussels Accessible Art Fair will host fifty Belgian and international artists on the occasion of its 10th edition to be held from October 10 to 13 at the Steigenberger Grandhotel (formerly Conrad Hotel). Accessible Art Fair 2013 – Steigenberger Grandhotel (formerly Conrad Hotel), 10-13 October 2013 – 71 Avenue Louise 1050 Brussels – www.accessibleartfair.com – Purchase tickets: http://www.weezevent.com/brussels- available-art-fair-2013 Contact: contact@agence-mediane.com – Press: http://ymlp.com/zBs80H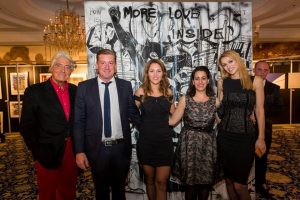 ACCESSIBLE ART FAIR – BRUXELLES (10 AU 13 OCTOBRE 2013) : AM PARTENAIRE D'ACCESSIBLE ART FAIR ET DU DÎNER ORGANISÉ PAR MONT BLANC/ L'UNICEF
L'Agence Médiane soutient Accessible Art Fair ainsi que L'Unicef & Mont Blanc (qui ont crée une ligne « Signature » afin d'aider au développement de l'éducation en Afrique, en créant des écoles …). Nous remercions Maître Pierre Cornette de Saint de Cyr pour sa participation en tant que commissaire priseur. L'Agence Médiane, partenaire d'Accessible Art Fair – Bruxelles (10 au 13 octobre 2013) Basic CMYK Brussels Accessible Art Fair accueillera cinquante artistes belges et internationaux à l'occasion de sa 10ème édition qui aura lieu du 10 au 13 octobre au Steigenberger Grandhotel (ex-Hotel Conrad). Accessible Art Fair 2013 – Steigenberger Grandhotel (ex-Hotel Conrad), 10-13 octobre 2013 – 71, Avenue Louise, 1050 Bruxelles – www.accessibleartfair.com – Achat des billets : http://www.weezevent.com/brussels-accessible-art-fair-2013 Contact : contact@agence-mediane.com – Communiqué : http://ymlp.com/zBs80H
MODELIST-ID – June 21, 2013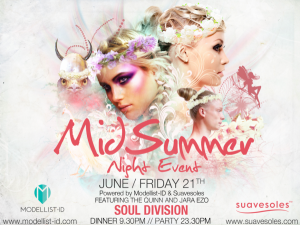 BAGATELLE – Modellist ID : Bagatelle hosted the Modellist-ID event in collaboration with the agency Median, on the occasion of the music festival, June 21, 2013. Modellist ID MID SUMMER NIGHT organized an event with SUAVESOLES Mansion at Bagatelle in Paris. Modellist-id aims to build social capital by providing a variety of on-line and off-line services dedicated to enhancing the over-all experience of life as a model. The Modellist-id.com website consists of two parts; a public part and a part with a private access for members of the Modellist-id Fashion Model community where they can share on-line and off-line information. Modellist-id offers insider recommendation to the trendiest locations in major cities around the world and information on the latest fashion, beauty and other lifestyle subjects. Modellist-id greatest asset are its members: professional fashion models represented by established agencies worldwide. A substantial part of the articles is based on recommendations made by these members. They share their passions with the visitors of Modellist-id, by means of interviews, reviews, chats, E-marketing, photo & video albums. Modellist-id offers its consumers and advertisers a networking environment providing a variety of on-line services.  It is the ultimate guide to what's hot and what's not. The website Modellist-ID is a very informative and inspirational meeting place for fashion, beauty, travel, food, health and trendy places to go. It is the first community site with tips and tricks directly derived from our community members: international working fashion models. Our mission is to create on-line information, networking and E-marketing services to our members and visitors. More informations : https://en.wikipedia.org/wiki/Modellist-ID – http://modellist-id.com – Press Release : http://ymlp.com/zmHEqr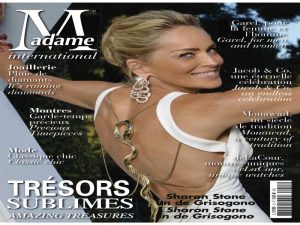 MODELLIST-ID est un site de conseils et d'informations où les mannequins des plus grandes agences internationales partagent leurs secrets mode, beauté et bien-être destiné à un public averti et passioné. Près de 600 personnes se sont déplacées ainsi que les mannequins des plus grandes agences de mannequins (ELITE, FORD, etc.). MODELLIST-ID était également à New York le 24 avril 2013 et sera prochainement à Londres puis à Miami…Plus d'informations : rachel@agence-mediane.com – 06.31.89.55.32 et info@asksissi.com (Objet : MODELLIST-ID / Agence Médiane)
PRICE « Prix Ciné Bonté » – May 20 – 2013
L'AGENCE MEDIANE attended the awards evening « Ciné Goodness » which took place at the Hotel Majestic Cannes May 20, 2013. This event was sponsored by: Nikos Aliagas, Le Bal de Paris and the Association international Goodness. The Honorary President of the evening was the sculptor Gregory Potozki, who represented many Russian and international personalities from the world of culture (85 sculptures in 45 countries). Created at its initiative in Russia, the Academy of Kindness is now launched in France. Price Ciné Goodness with Marquise Events (Michel Soyer).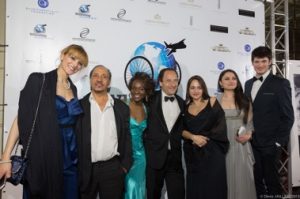 Launch of the WCOPA contest in FRANCE (public relations and partnership) : 1er mai 2013 
WCOPA USA : www.wcopa.com/
WCOPA France: www.wcopa.fr
Lancement du concours WCOPA en FRANCE (relations publiques et partenariat)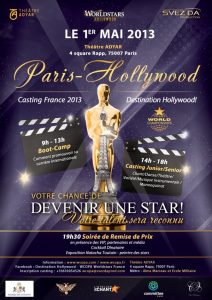 THEATRE ADYAR 
Théâtre Adyar 4, square Rapp Paris VII – http://www.theatre-adyar.fr/